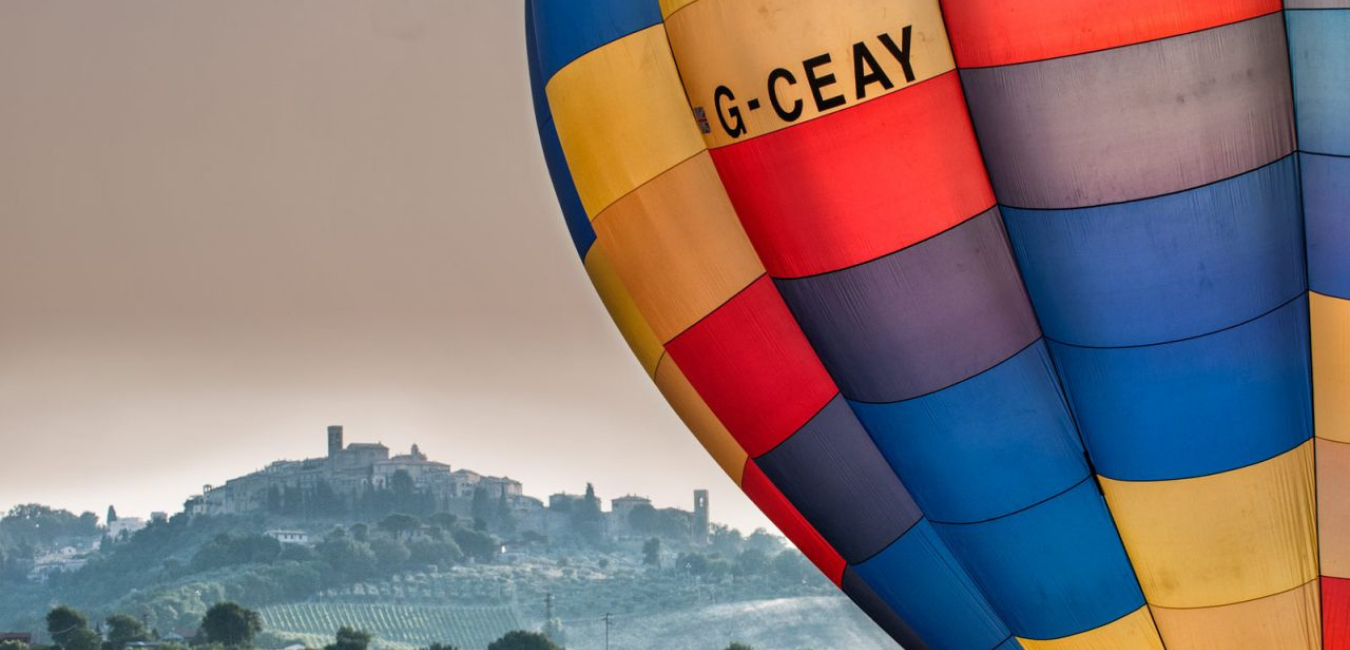 Hot air balloon flight
Treat yourself to a balloon ride over the splendid town of Assisi and fly over the harmonious Umbrian hills, one of the most bewitching views in Italy. Join Balloon Adventures Italy for one of the best experiences to have in Umbria. The fun will continue in the Dionigi Winery, where you will receive a glass of Prosecco or a breakfast in perfect Umbrian style. It could also be the right occasion to taste a good glass of Sagrantino!
Service offered by Balloon Adventures.