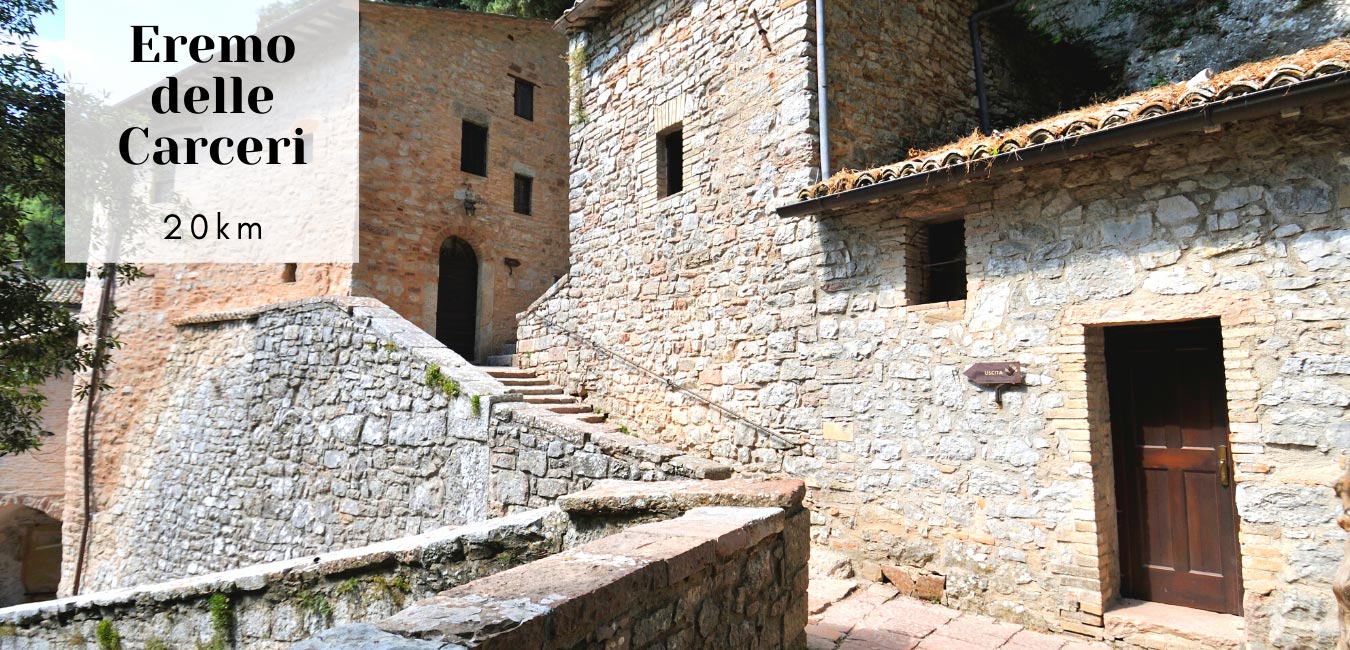 "Eremo delle carceri"
The Eremo delle Carceri is one of the most significant places in the life of St. Francis and still today retains its charm and its mystery, still making a lasting impression over visitors even after eight hundred years.
The Sanctuary has developed over the centuries around the cave of Saint Francis and the Chapel of Saint Mary. In this place, Francis retired in contemplation, spending some periods of intense prayer together with his first followers.