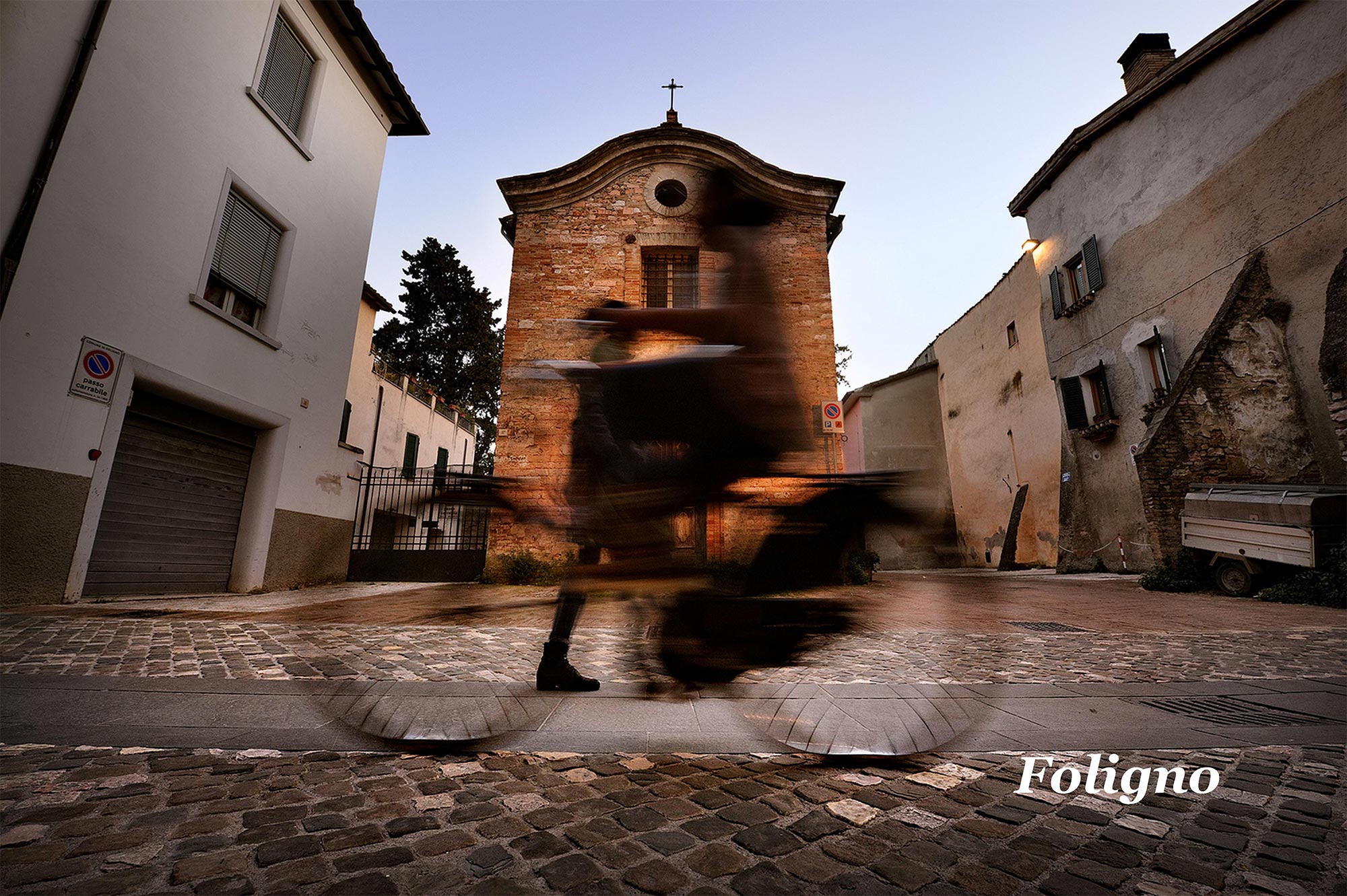 FOLIGNO – "THE CENTER OF THE WORLD"
The ideal place from which to start to discover the beauties of the whole Region, Foligno, which has always been called "lu centro de lu Munnu" (the center of the world), boasts a beautiful historic center (only 1 km away from the hotel) which will hold many surprises.
Here are just a few:
PALAZZO TRINCI – MUSEUM
The Palace overlooks Piazza della Repubblica and offers visitors the opportunity to admire the breathtaking frescoes by Gentile Da Fabriano.

LA NUNZIATELLA – THE PERUGINO IN FOLIGNO
In the small chapel a few steps from the Quadrivio (center of the world!), there is the only fresco by Perugino in Foligno: the beautiful Baptism of Christ
"CALAMITA COSMICA" – Former church of the Holy Trinity in Annunziata

The "skeleton" created by Gino de Dominicis is a modern and evocative emblem of the relationship between man and universe. Many will find the relationship with the beautiful location interesting too, and this is definitely a "must" if you come to Foligno!
C.I.A.C. – ITALIAN CENTER OF CONTEMPORARY ART
The Museum is home to the most important contemporary art exhibitions at a national and international level. The location is particularly evocative as it is housed in a building just a few steps from Corso Cavour
MUSEUM OF THE PRESS
This small museum of great prestige for the city is located in Piazza della Repubblica. Foligno was indeed among the first Italian cities to host a printing press and the first printing of the Divine Comedy came out from here!
THE NIGHTLIFE
During the weekend it is possible to spend a pleasant evening in the restaurants and the numerous clubs that characterize the area of ​​Pizza della Repubblica and Via Gramsci: there is something for everyone!
THE "QUINTANA"
The 17th-century competition relives in the city center every June and September, with magical scents and atmospheres. The historical parade features costumes from the most famous Baroque paintings and the whole festival is a true paradise for the senses.